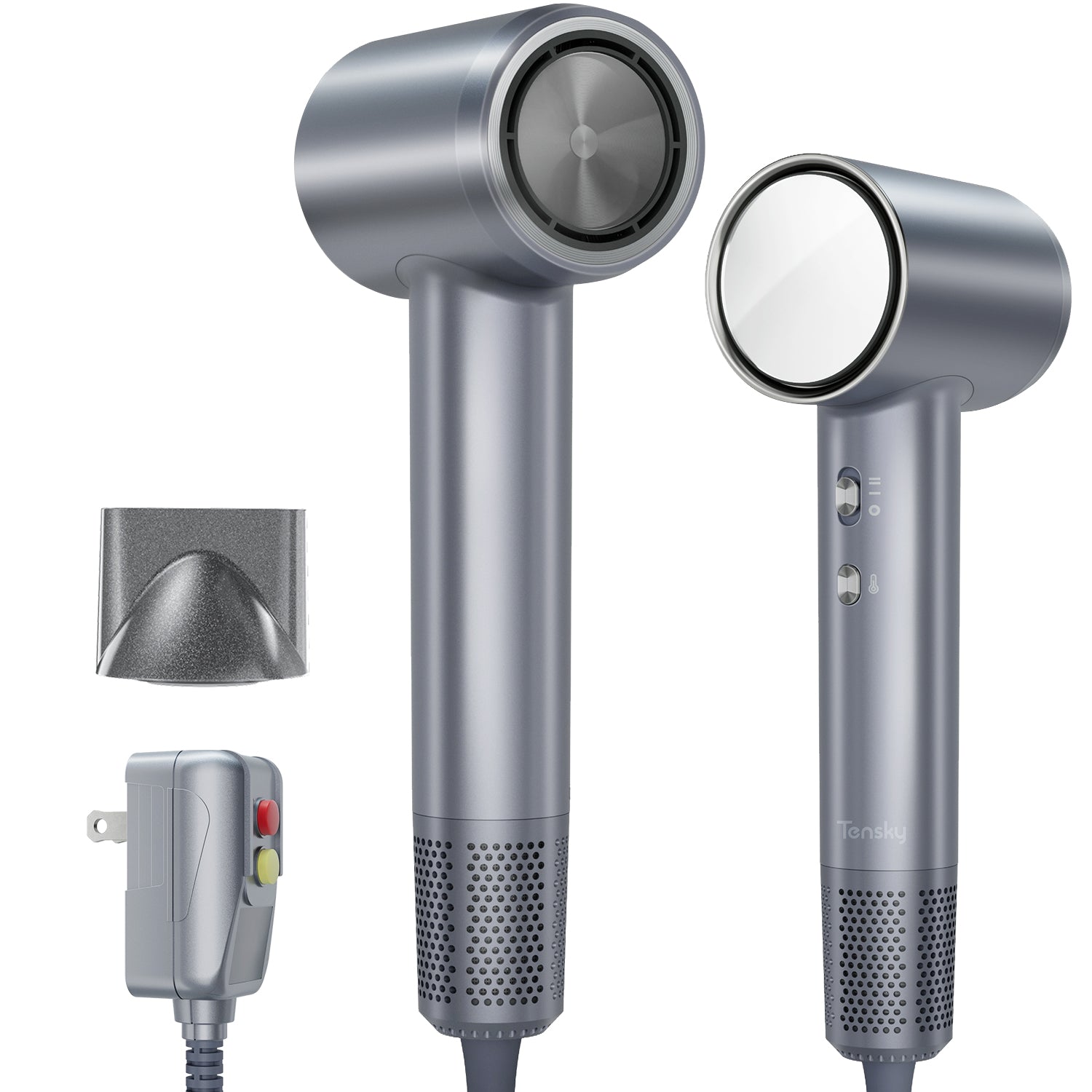 Tensky SKY-M200 High Speed Hair Dryer(Use code: tensky65 to get $65 off)
● Note: Use the "tensky65" code at the checkout page to get $65 off instantly on this model. Limited quantity, first come first served.
● Unique Compact Design: Exclusive technology compensates excessive heat by alternating hot and cold airstream, to avoid hair damage.
● Intelligent induction, put it down and stop: Innovative grip technology, hold the work, release it and stop, and respond in seconds.
● High-Speed Brushless Motor & Fast Drying: Hair dryer is equipped with a 110,000 RPM high-speed brushless motor, wind speed reaches 23m/s, it takes 1-5 minutes to dry hair.
● Ionic Negative Hair Dryer: The blow dryer has 200 millionnegative ions, making your hair silky without the frizz.Limited quantity, first come first served



Anti-leakage plug design:
Anti-leakage plug design: The plug design ensures the safety of customers and family members, and can be used with confidence even when hands are wet
Thermo Control Technology
The built-in intelligent Thermo-Control microprocessor enables real-time temperature monitoring at 100 times per second to prevent extreme damage.
Compact Design:
It weighs only 0.9 lb/407g, small and portable, ideal for home and travel. Ergonomic design, simple button, 360° rotating magnetic nozzle and filter make the blow dryer easy to use.